University Scholarships
The GSF provides scholarships to university for poor students from rural villages in Ghana whose parents can't afford to pay the required tuition fees. To date we have given a total of 64 scholarships to university.
39 are male and 24 are female (Plus 1 female at Ghana Police Academy).
Our goal is to have an equal number of each!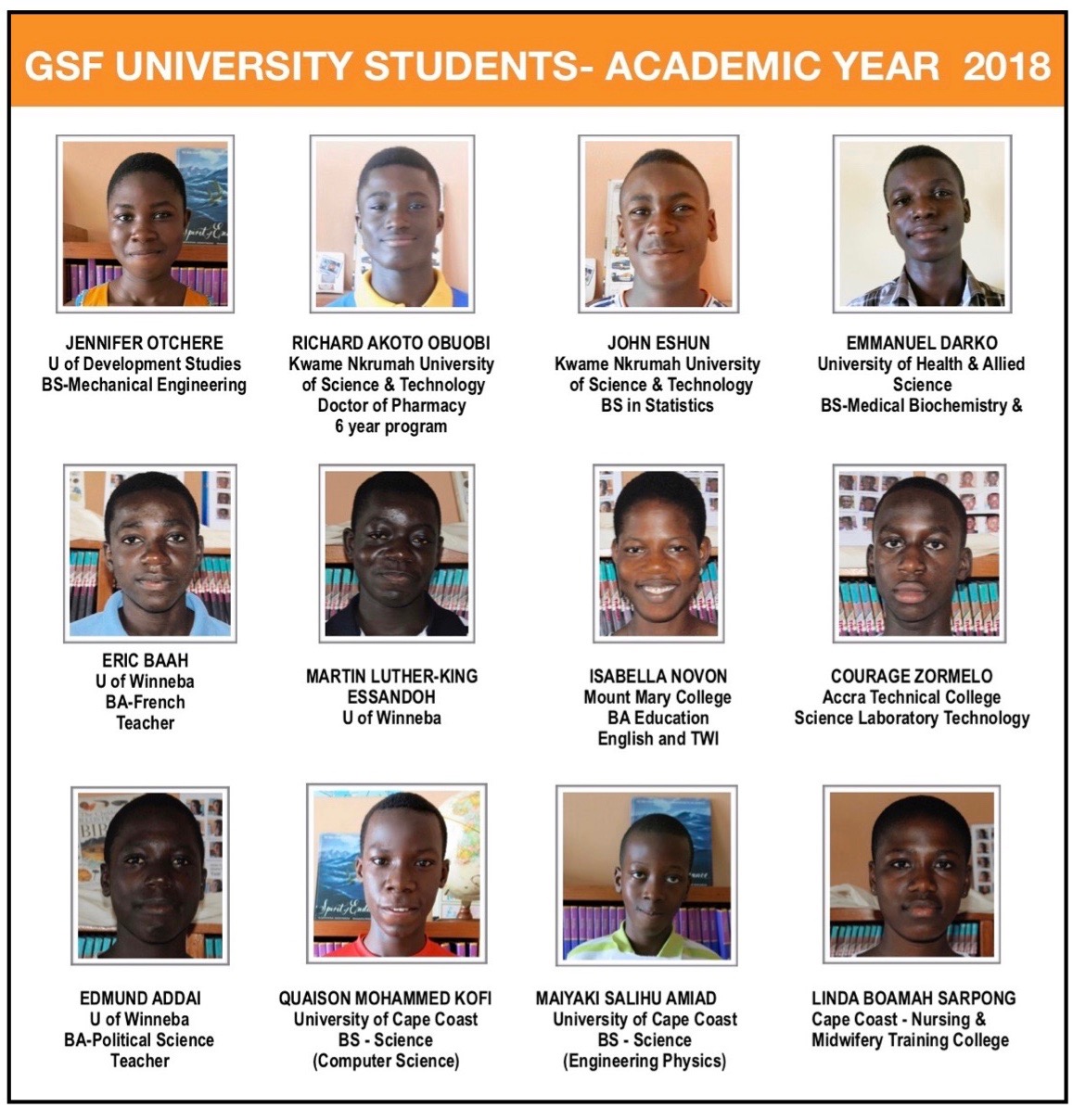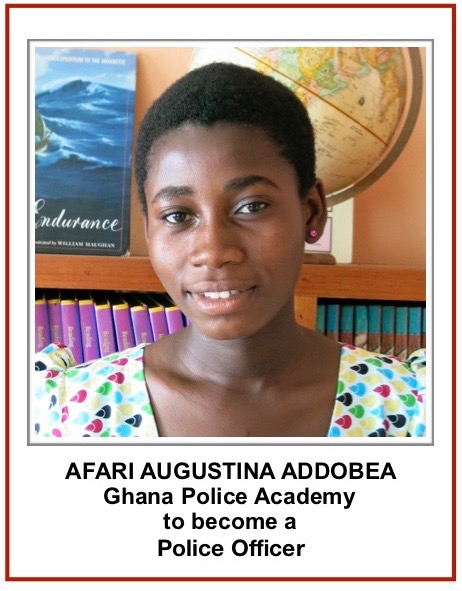 GHANA POLICE ACADEMY STUDENT
2018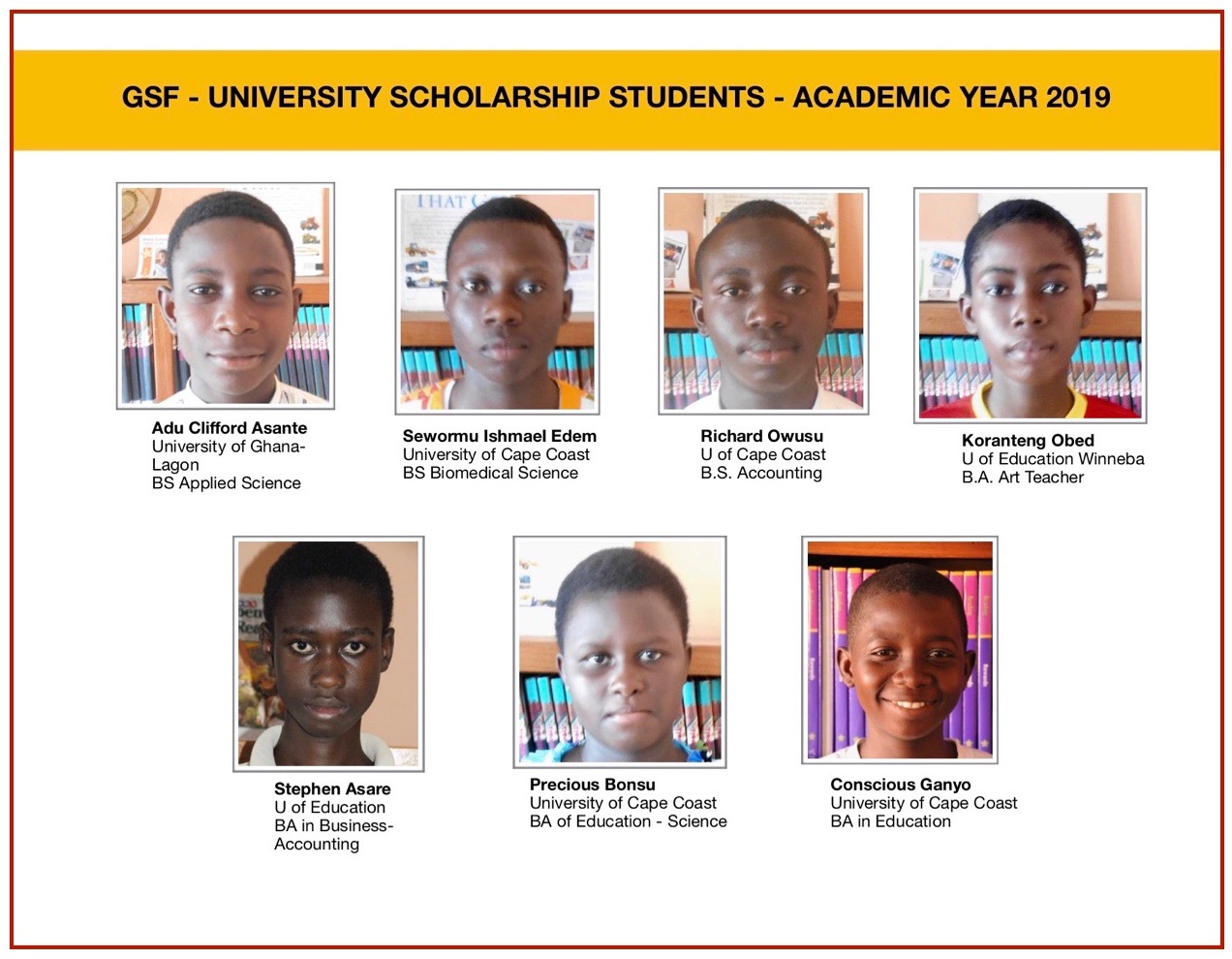 Promoting girls education is a priority for the Ghana Scholarship Fund, Inc. We do so by introducing female role models who meet with our students and members of the community to speak about the long-term benefits of educating women. Local Headmistresses, female GSF university students and African American women from the US promote this messaage.